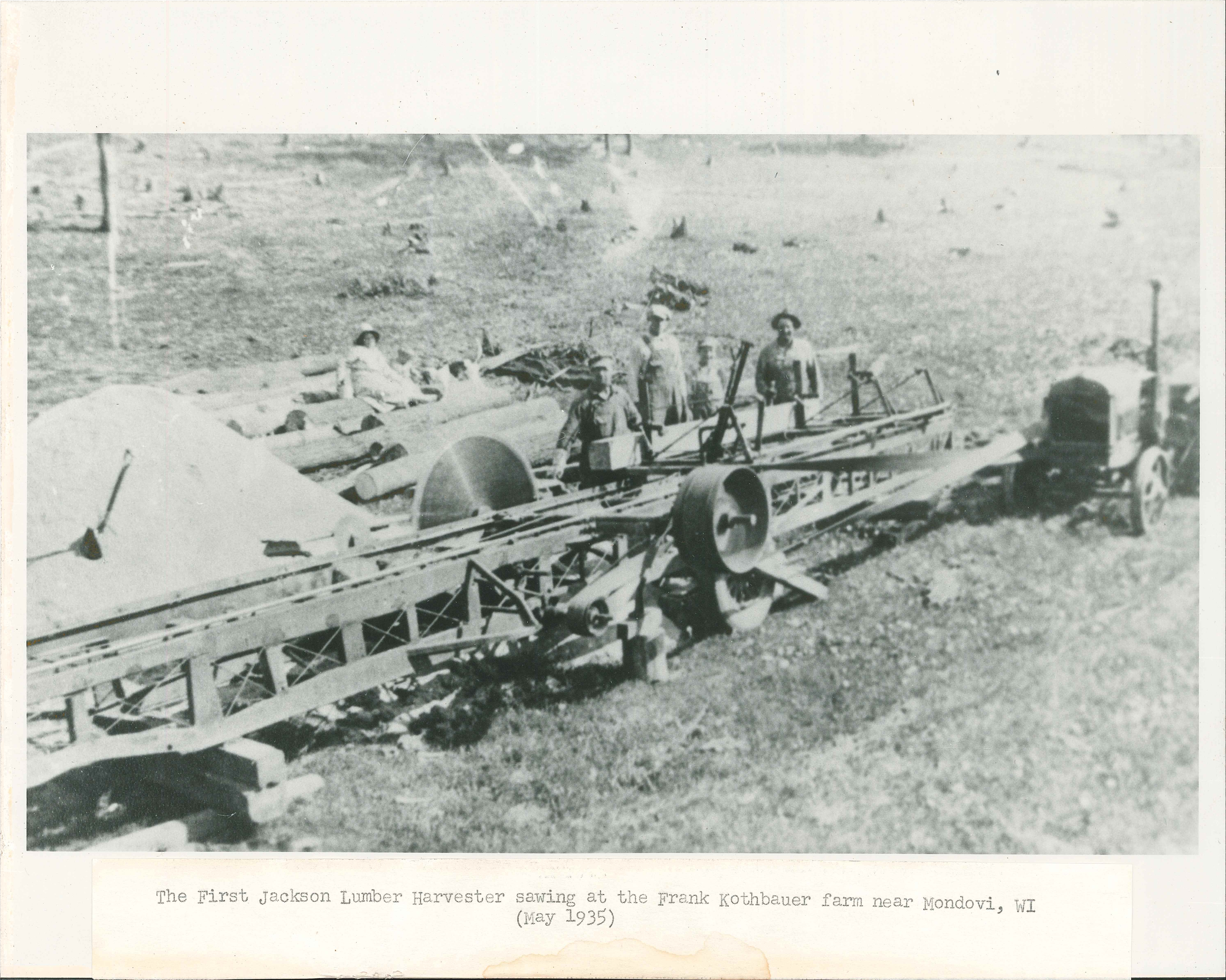 Started by inventing a new type of sawmill -- the Lumber Harvester®
The Company was founded by inventor Clinton D. Jackson. In World War I, he had observed that great amounts of horsepower could be safely utilized in the lightweight lattice-type structures of aircraft. He believed the same principles could be followed, using the newly-developed technology of arc welding, to build a revolutionary sawmill which was truly portable. This seemed impossible to most people, given the traditional heavy cast-iron design of sawmills at the time. However, in 1935 he created the Jackson "Lumber Harvester®", which was the "world's most portable sawmill."
The key idea was to allow an operator to go into the forest and harvest mature trees suitable for lumber, while leaving the remaining trees to grow; with far less environmental damage and disruption than the typical clear-cutting methods of the day. This was very important to Clint, as he was a firm believer in careful stewardship of precious natural resources. His passion was for timber to be managed as a crop, with practices implemented to ensure renewability. This was reflected in his close collaboration with the U.S. Forest Products Laboratory in Madison, Wisconsin.
The first manufacturing was carried out in Clint's blacksmith shop in Mondovi. However, demand quickly outpaced production; so "Lumber Harvesters" began being manufactured under contract by the Phoenix Manufacturing Division of the W. H. Hobbs Supply Company in Eau Claire (later Phoenix Steel Corp., then PDM Bridge, now Veritas Steel). The Wisconsin corporation "Jackson Lumber Harvester Inc." was created, with offices on the second floor above OK Rubber Welders at 423 Wisconsin St., Eau Claire, WI (later Hagen's OK Tire Store). Approximately 56 "Lumber Harvesters" were manufactured in these early years.
In 1947, the Company was relocated to Brewton, Alabama, to have better access to steel from the mills in Birmingham. A new factory was built at 680 St. Joseph Street (now the site of the Brewton Police Department Firing Range). Clint's son-in-law Howard Fimreite had served with the U.S. Marine Corps in the South Pacific theatre during WWII. Now back in from the war, he and his wife Rosalie accepted responsibility for day-to-day operations and management of the Company. Howard was trained in hydraulics by the USMC, so hydraulic controls began to be introduced. An additional 310 "Lumber Harvesters" were manufactured during the years in Alabama.
This era was brought to a tragic close when the Brewton factory burned to the ground under suspicious circumstances in 1956, with no suspects ever identified. A couple partially-completed machines were rescued, along with a lathe and some parts. Howard and Rosalie gathered the remains and relocated back to Wisconsin, and the current Wisconsin corporation "Jackson Lumber Harvester Co., Inc." was created in 1959.
Rosalie's health was fragile, however; and after exhausting all alternatives, her doctor told her that to have any quality of life, she was going to have to move to the dry climate of the desert southwest. Regretfully they turned the company back over to Clint, closed out their affairs in Wisconsin, and moved to Tucson, AZ with their son Jim.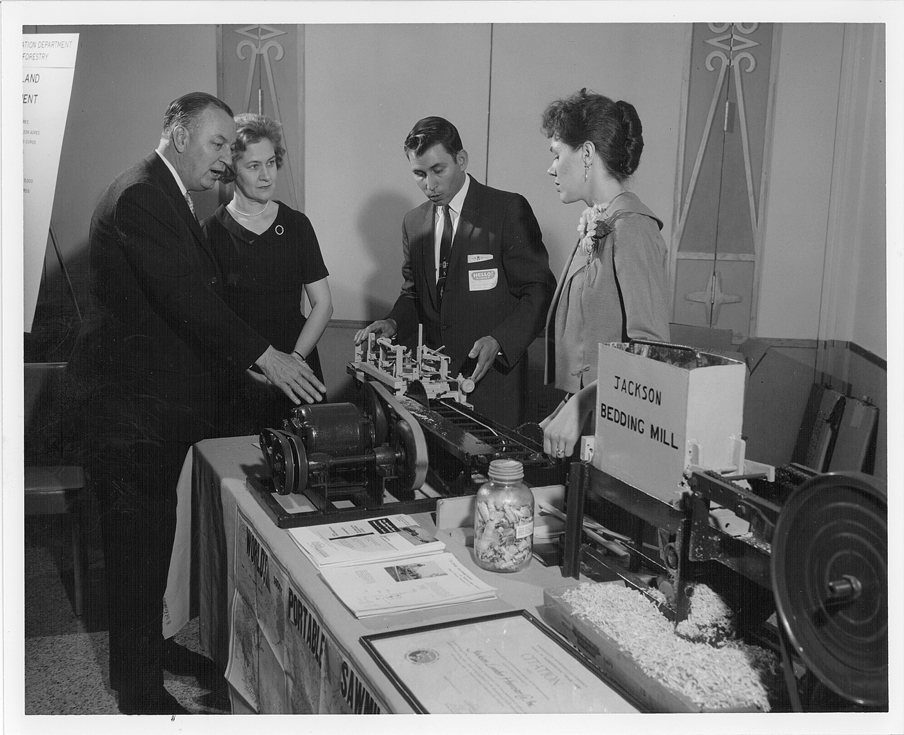 The next step -- Jackson Wood Shaving Mills®
With portable Lumber Harvesters® operating all over the world, Clint was still bothered by the waste from logs which were too small and/or too poor quality to be sawn into lumber. There was a demand at the time for an economical, high-quality bedding material free of weed seeds and other contaminants. At his factory in Mondovi, Wisconsin (still our home today), he began experimenting with a machine to process "junk" logs into fluffy wood shavings suitable for this purpose.
Unfortunately, Clint's health was declining due to heart trouble, so in 1961 Clint's younger daughter Margith "Margi" and her husband Tom left blossoming careers with 3M Company in St. Paul, MN and moved to Mondovi to help Clint with the business.
Much research was invested, with many difficulties along the way; but in 1964 we applied for a patent on the "Jackson Wood Shaving Mill®," which was granted in 1966.
This made us the world leader in wood shaving machinery. Though Clint passed away in 1962 due to a heart attack, he lived to see much of his vision for mindful timber stewardship realized. Over the years, we have made many improvements and introduced larger models; a process of extending his dream which continues yet today.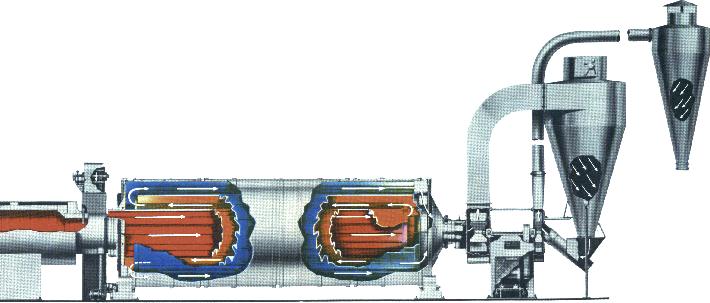 How to get shavings dry -- the Rotary Drum Dryer
Through the 1960s and 1970s, there were hundreds of Jackson Wood Shaving Mills® sold and operating around the world. At first, most production was distributed in bulk green form to farms, stables, and poultry barns. Soon the demand for bagged shavings began to increase; and with it another challenge: they must be dried, otherwise they will mold and mildew in the bags. We encountered a number of different ideas for drying shavings; from heat lamps hanging over conveyors (which doesn't work at all), to grain bins, peanut trailers, and dry kilns with perforated false floors for hot air to diffuse up through the shavings (which works okay but is very inefficient).
It quickly became apparent that the best technology for getting shavings dry was the triple-pass rotary drum dryer with a gas burner. This system was invented by Jerry Arnold of Galesville, Wisconsin in collaboration with Julius Heil, and improved by W. J. Small of Neodesha, Kansas about the same time as our Lumber Harvester® was invented. The Arnold Dehydration Co. was later purchased by the Heil Co. of Milwaukee; and was eventually sold to Baker-Rullman Mfg. of Watertown, Wisconsin in 1985.
With this settled, we found ourselves drawn into the business of repairing, selling, and installing drum dryers. Through experience gained in the early years, we learned how to match up used and new equipment from many different sources, to work efficiently as a complete system. We helped dozens of customers build successful shavings businesses, and earned a reputation for being an outstanding company in the field. However, though natural gas was relatively cheap, there was always the question of what to do with the fines screened from the shavings.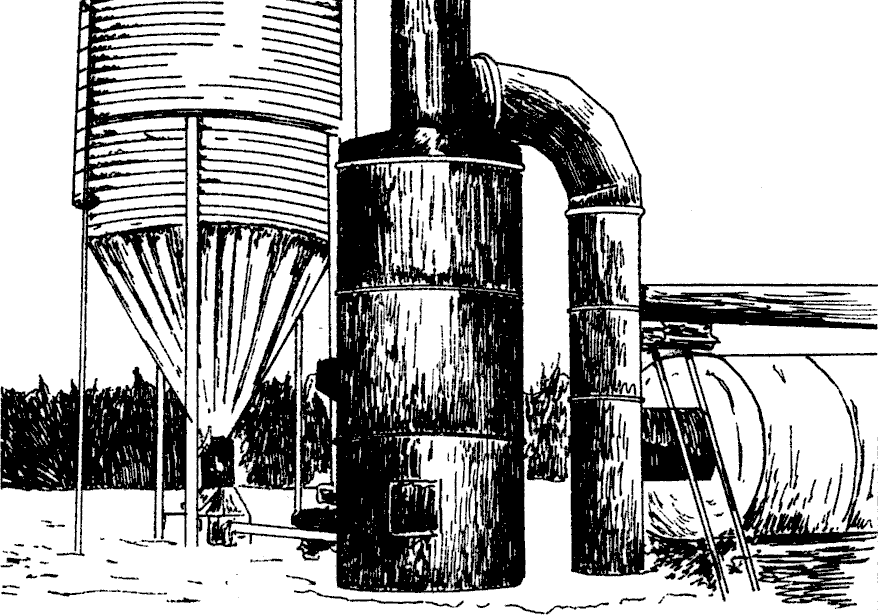 A new era -- Webb Burners®
Sometime in the mid 1980s, we received a call from our customer Jerry Smothers of Minnesota Sawdust & Shavings Co. in Anoka. He was elated with a sawdust burner designed for him by physicist and registered professional engineer William B. Webb of Elk River, which burned the waste fines to heat his drum dryer. We immediately accepted his invitation to come see it, and it was indeed as wonderful as he had told us. We quickly got in touch with Mr. Webb, and inquired whether we could work with him and sell these burners to other customers. He was happy to agree; and as they say, the rest is history.
For over 10 years, we worked with Bill Webb at site after site, installing shaving mills and drying equipment while he installed the burners. We were very happy to add the Webb Burner® to our portfolio of equipment, because it fit perfectly with our company philosophy of finding a useful purpose for material that would otherwise be wasted.
In early 2001, Mr. Webb approached us with this proposal: "Guys, I'd like to fully retire while I'm still young and healthy enough to enjoy my retirement. I've tried to pass my burner business on to others a couple times, but have not been happy either time with how that went. I'd like to come over and talk with you about buying the business." We were thrilled at the opportunity; and in about two hours, with no attorneys necessary, we had a letter of agreement drawn up and signed.
In addition to providing certified designs for us to manufacture under license, Mr. Webb remains available to us for consulting on novel and unusual applications. We are proud to continue the relationship we've been building with him for over 30 years.
More information
Jackson equipment is still sold around the world, and we are now in our third generation of management. All of our equipment has been built with pride in the USA since day one.
If you're interested in more of our history, take a look at our archives. There you'll find advertisements and articles from back in the day, showing our rich history in this industry!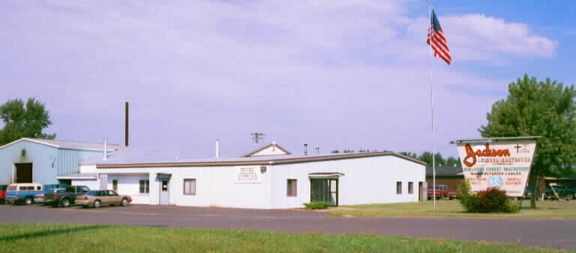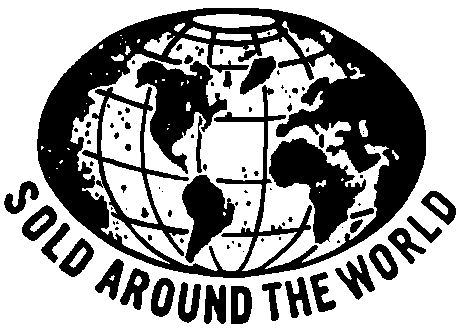 The Jackson logo and name, "Lumber Harvester", "Big Jack", "Premier Scragg Mill", and "Jackson Wood Shaving Mill" are registered trademarks of Jackson Lumber Harvester Co., Inc.
The Webb Burner logo and name are also registered trademarks of Jackson Lumber Harvester Co., Inc.
All other trademarks are property of their respective holders, and are hereby acknowledged as such.